We just wrapped up two days of recording an album with the amazing Gina Haley while she was here headlining at the Big Jive All-Dayer.
We headed to deepest darkest Essex to Sugar Ray's Vintage Studio's run by a very old friend of the band, Dean. He has spent years putting together equipment and building the space to emulate the style of the Sun Records and other 1950s studios and has done a great job. The space looks and feels great and we spent two days laying down some red hot rhythm and blues tracks with Gina.
We had also Lottie B on baritone and Jim Knowler on guitar and Roy J. Martin from the Netherlands jumped up for a song on piano too.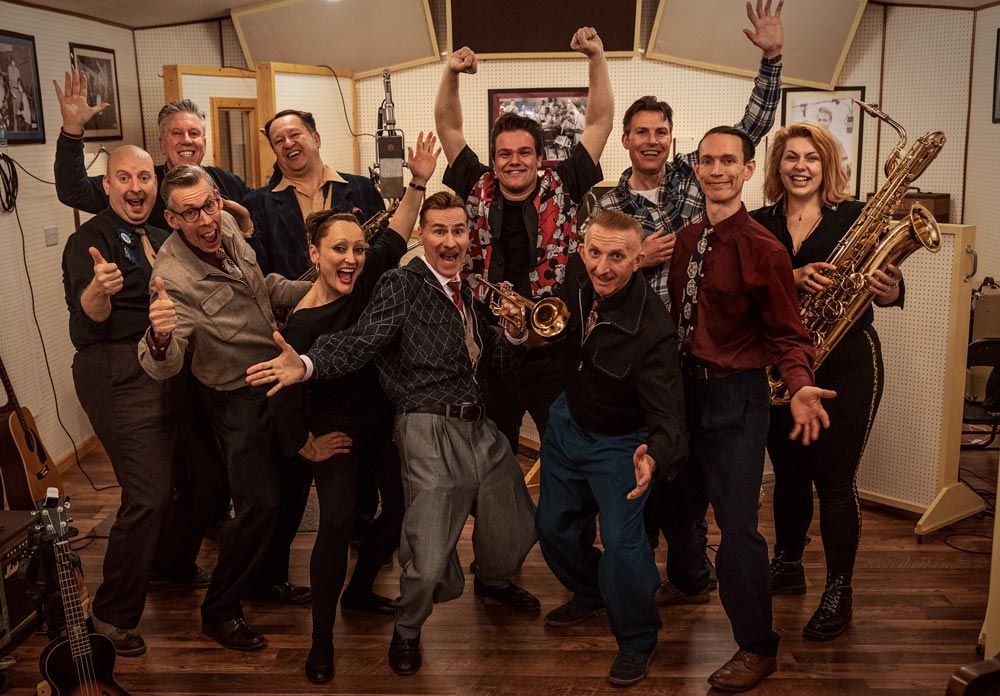 Look out for details on the album coming soon.